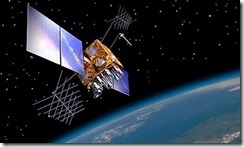 Part 1:  Getting the GSM working
One of the projects I'm undertaking is a remote GPS tracker for my vehicle.
True, you can purchase these in the 30 dollar range from Deal Extreme if you search vehicle trackers.  However, I did see questions regarding temperature and stability.  And one of the worries for me is the websites used for tracking are individually controlled by small companies in China (which could go out of business at any moment).
With that said, GPS and GSM combo units from popular sites such as SparkFun, AdaFruit or CanadianRobotics are likely to run in the 100$ area.  An alternative, is to use a unit such as a SIM908 module at ElectroDragon for 42$, which is a little more affordable and matches my cheap "I'm just learning, I'm going to break it, I don't want to spend a lot on it" period in my arduino timeline.
Continue reading → (711)