Supported Platforms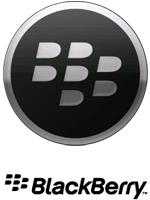 About
Secure AntiVirus is a simple antivirus program to help keep your device safe and your security up to date!
Why do you need it?
What our competitors don't want you to know, is that BlackBerry is extremely secure.  There is no reason to have an Antivirus on your device, and using an Antivirus is purely optional.
However, there is actually a benefit.  An Antivirus helps you ensure anything you download or access on your device won't be harmful to your PC.
Why use our AntiVirus?
Ours can actually quarantine files unlike our competitors.  What good is scanning files if you can't lock them up?  It cannot delete files without your express permission, and does a deep scan of your device and files.
Please note: Keep awake mode only works while the application is running and fully maximized.
Features:
Multi device support
Quarantine viruses instantly
Restore quarantined files
Shows statistics and information on scanning
The best antivirus for the price
This program was actually made for BlackBerry and not just a copy cat program from another platform
Issues:
If you see a white screen or black screen when running the application, it means the application is blocked from accessing your files.
In device settings – permissions – application permissions, you must make sure Secure AntiVirus has enabled permissions to files. Without file access, there are no files to scan.
Screenshots
Help
You can find the online help files here.
Get It
Download it from BlackBerry World.
Related Articles