For x929 fans, or folks who love alternative rock, here is another fun application I assembled for myself.  I don't want to submit this to AppWorld without permission from x929 – so for now its just for hobbiests and developers.
While I was at the office the other day, I needed access to music and I only had my BlackBerry 10 device and QNX PlayBook available.  So I put together this quick application for the devices.  Hopefully the official x929 application will be updated to these platforms.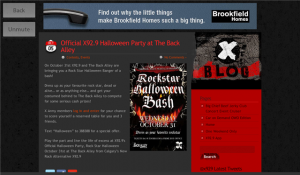 Get the application here:
Download x929 for BlackBerry 10 / PlayBook
Downloaded 1563 times
And please dont forget you will need to sideload it as it is not available in AppWorld.
Lloyd (430)