As you may know by now, I am absolutely obsessed with VectorWars.
Spaceships, aliens, blowing stuff up, what's not to love?
Our buddies over at Red Iron Labs have done an amazing job bringing Vector Wars to VR, focused on Room Control experiences!
VectorWars – Journey of Humanity
It has been over 800 years since we left the planet earth behind. Isolated, and lost, we've clustered around our space stations like insects.
In 2842, it finally happened. Aliens attacked, and we were forced to defend ourselves.
In this space shooter, you play as Andy, a reluctant asteroid miner that must defend humanity against the alien invasion! Relying on advice from your sidekick, tackle the aliens head on!
History of the Game
VectorWars was a low definition, old school arcade game we created for mobile many years ago. During our live coding streams, we showed how you can rework and recreate old mobile games for high definition, modern VR systems! We recreated and restructured our game to take full advantage of everything VR!
How cool is that?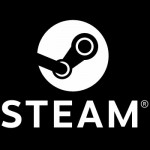 (2331)