As previously announced, I am proud to announce a brand new Raspberry Project!  This time I ordered my parts from Newark Canada after reading about their involvement with the Raspberry Pi.
This fun little project is intended to show off some great little features from this mini-PC.  To show users how to leverage some of the functionality of the unit.
What is a Ghost Hunting Box
A ghost hunting box collects various pieces of information often outside the visibility of a normal person.  In our case, we are going to give the person the ability to see invisible objects, detect temperature changes and collect audio.
Parts List
Action Plan:
Part 1 : Unboxing, Creating a Speaker, Setting up an SD card for NOOBS and Installing an OS on your Pi
Part 2 : Setting up and testing the Camera and LCD
Part 3 : Installing a Microphone, and Recording Audio and Video
Part 4 : Clean-up, Casing and Miscellaneous including Adding Wifi and a Battery
Getting Started with Part 1
Video of the Build

Creating a Speakers
If the cables are loose on the pre-purchased speaker, use your soldering iron to warm up the solder and remove the existing wires.
Cut and prepare 2x 22 gauge wire lengths about 6 inches long
Screw on the mini-stereo jack cover
Shrink the heat shrink tubing
Solder the ends to the stereo speaker
Setting up an SD Card for NOOBS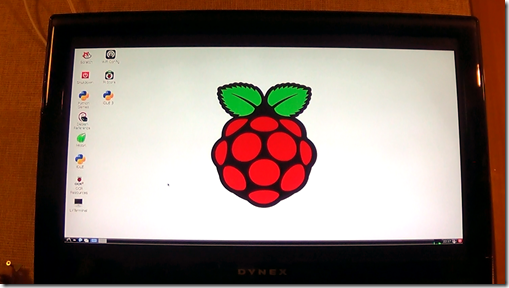 Install SD Formatter 4.0
Format the SD card using SDFormatter
Open the ZIP archive and copy to the SD Card
Unpacking and Connecting a PI
Unpack the Pi and Camera
Install the SD card you formatted on the bottom of the Raspberry Pi
Connect the Camera by loosening the camera connector beside the Ethernet port (lift up on the tabs)
Plug in the camera cable with the gold connectors facing away from the Ethernet port
Connect a USB Mouse and Keyboard
Connect an HDMI cable (please note:  If you try to use composite, you need to press "3" or "4" after powering on the Pi to see the display.
Installing an OS on your PI
You should see a list of available operating systems
I'm going to use the Debian build for this project
Install the OS (will take a while)
The unit will reboot and bring you to a configuration panel
Change the password
Enable a GUI
Enable the Camera
Press OK to restart again to the OS
Confirm the OS opens properly, and then shutdown the Pi properly using Shutdown (some batch commands may not be finished)
Done for Today!
(11662)