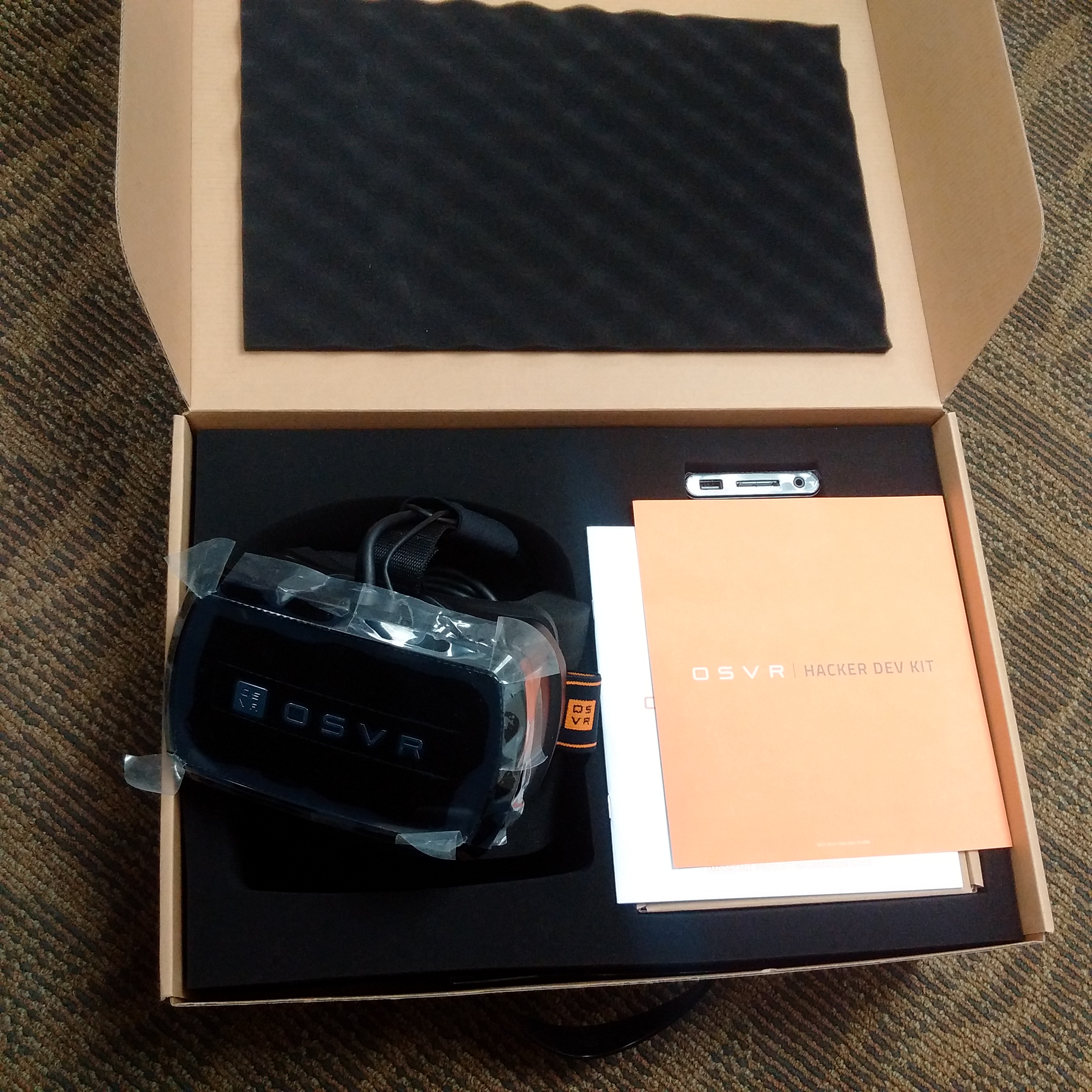 Earlier this month, Razer released a new update to their amazing OSVR helmet, specifically the third-generation hacker-kit.  For me, this is very important, as I'm starting to transition FileArchiveHaven from a 3-ecosystem mobile company to an 11-platform mobile gaming company.  Our big focus for 2016 is consoles and VR, and this VR set couldn't come at a better time (or price!).
What is it?  Why OSVR?
OSVR is an open source virtual-reality helmet created by Razer, mostly known for their gaming mice and keyboards.  One of the nice things about the OSVR (besides being available to the developer community en-mass) is that every part of it is open source.  Don't like the display?  Upgrade it!  Want better lenses?  Upgrade them.  Want to add an Arduino controller?  Go for it.
This makes it very interesting, and very portable.  The most likely result is that we will see some lower end specification devices coming from other countries as well, helping to push the market ahead.
Expectations
Before jumping too far into this article, its important to mention that the OSVR Hacker Dev Kit is specifically meant for developers.  And that means that it isn't meant for regular use and won't be the final consumer product.
Specifications
Faceplate Module
IR Faceplate providing positional information with 360 degree tracking for responsive, multi directional input.
Comes with an IR Camera operating at 100hz.
Mainboard
Sensor hub with integrated accelerometer, gyroscope and compass
External USB 3.0 connection
Additional 2 x USB 3.0 connectors
Replaceable, Re-programmable
Display Module
Single full HD 5.5" low persistence OLED silver screen with 401 PPI running at 60fps
Display actually operates at 120hz
Interchangeable displays
1920×1080 (960×1080 per eye)
Optics Module
Upgradable
High performance dual lens system for ultra-sharp images
Enlarged eye-box for fuss-free setup, right out-of-box
Low geometric distortion and colour corrected image for faster rendering
Individual eye focus for personalized use without glasses.
*diopters cover +4.5 to -2 adjustments to cater to majority of users.

Note:  The spacing between the two lenses cannot be adjusted
Note #2:  View range is actually 100 degrees
HMD Mechanical Module
Removable face mask
Bamboo charcoal microfiber foam layer for additional comfort
Belt Box Module
Additional USB 3.0 connectivity
Surround Sound Audio codec integrated
Easier cable management and ergonomics
Signal boosters
Notes:
Lens
The lenses themselves work very well.  There are add-on packages coming in the future that allow you to expand the 100 degree viewing range to 160 degree viewing range (however, based on my personal use, it feels like you won't get that much view space added in reality).  The screen still is only so big, and the actual eye covers (sans-lens) introduce a limit to your peripheral view.  Its like trying to increase the edges of a circle, even at its best, you can only increase that small edge remaining.
I never found that the lens view made it feel unrealistic however, and I found the view reminded me of snorkeling.
Display
The display itself has a great quality level, 1920×1080 for the whole display (maxing around 960×1080 per eye).  The quality feels really good.
There is some screen-door effects on the display much like Oculus, which is almost unavoidable with most VR helmets (especially at this price).  From an engineering perspective, it would have been nice if there was something to "blur" or square-out the dots between points (adding something like a privacy screen to your display will fix this just fine).  Basically, the problem is you have these tiny individualized points of light (its how screens are made) and something needs to stretch the light between them.
That said, you really only notice when you look into certain scenery items such as a starry sky.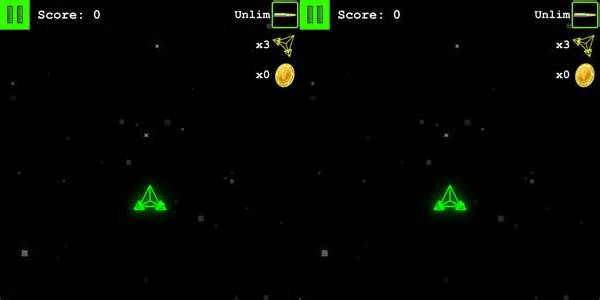 When you look at how the screen image is created, it actually doesn't do any thing ultra-fancy with the image view, just splitting it and letting the lenses do the work.  This is handy because it makes the display very portable.
Pack
The pack is relatively light and easy to forget about.  But you don't want to jump around too much either, it can come loose.
Software Setup
The instructions were very clear on what to do from a hardware level, and it was incredibly easy to get going.  From a software perspective, there were more steps at the time to go through to get it up and running that weren't as documented as they could be.  And some of the help sites referenced in the manuals were unavailable.  That said, for a developer (which is the intended audience) it was more than perfect.  The github packages have multiple sources for documentation and examples, and walking through the examples, it worked exactly as expected.  In addition, I've found the setup much simpler as the build process for them progresses.
Responsiveness
In of itself, the VR helmet is incredibly responsive.  As a user, it feels instant, and operates at the normal framerate of a display.
Summary
Personally, I'd rate this easily 9/10 for use for developers.  Using armchair math, I'd very accurately estimate the VR set to fit 80% of users.
Everything you need to get up and going is there, and works great out of the box.  I had to dock a point, because as I mentioned, the lenses really put pressure on my nose and are too close for my face to have a comfortable fit.  They chose not to allow the lenses to be adjusted as they did in previous models, making it very difficult for someone who isn't part of their target demographic.
However, at the end of the day, it really succeeded in what it needs to do for me.  Its inspired me to create some new and cool games and to bring VR much more heavily into my future development.  I'll definitely be working with more VR solutions, and reaching out to the Razer community to see what they are looking for in new games.
All done and said, for an early dev kit, amazing job.  Amazing price.  And some people are going to create some really cool games with this (and man, do we have some cool ones coming on our side!).